Dr Richard Nolan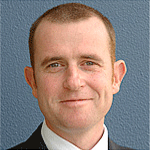 Richard studied at the University of Western Australia, graduating in 1996. He worked his residency at local adult and paediatric hospitals. Following his consultant physician exams in 2002, he then focused on working and researching in the field of allergy.
He has published and presented on allergic rhinitis, immunotherapy (desensitisation), peanut allergy, insect venom allergies, drug and skin allergies.
Richard commenced private practice in 2006, while working in Melbourne with the world renowned Allergy, Immunology and Respiratory medicine unit at The Alfred Hospital, but has now settled down in Perth.
He has worked in Princess Margaret Hospital, Fremantle hospital and more recently Fiona Stanley hospital. His focus is on providing the best care possible in Perth Allergy and is not currently working in public hospitals.
He is able to see, and care for adults and children aged 6 years and over. While he practices in Perth, he is also able to provide video consultations with many people from country locations.